New Mexico
Guardianship Lawyer
New Mexico Attorney
Guardianship & Conservatorship
When a person becomes disabled or incapacitated, one may need to consider guardianship or conservatorship to protect the incapacitated person.
New Mexico Guardianship and Conservatorship Law Prescribes:
Procedures for appointment of guardians to make non-financial decisions, including health care decisions, home health assistance, and residential placement decisions.
Procedures for appointment of conservators to oversee the estates of incapacitated persons, and to make financial decisions.
Requirements for administering the incapacitated person's estate, including annual reporting and accounting requirements.
Provisions to protect the rights of the alleged incapacitated person.
Procedures for the termination of a guardianship/conservatorship.
Photo by Bill Tondreau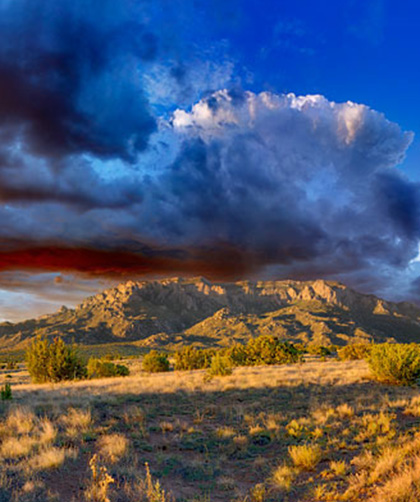 Benjamin Hancock, Esq.
New Mexico Guardianship Lawyer
Guardianship and conservatorship law is complex and specialized. When making complex decisions about the estate or care of a loved one, it is imperative to seek sound legal advice from an attorney well-versed and experienced in all areas of probate law.
Powers of Attorney
A Power of Attorney is an alternative to guardianship. If an incapacitated person has executed a valid Power of Attorney (prior to becoming incapacitated), then usually a guardianship proceeding is not necessary. The Power of Attorney is sufficient to grant authority to the agent to manage his/her affairs, thereby making guardianship unnecessary. However, if an incapacitated person did not execute a Power of Attorney prior to becoming incapacitated, then a guardianship will likely be necessary to protect that person's interests.
New Mexico Guardianships & Conservatorships
It is not uncommon for incapacitated persons in New Mexico to be exploited by wrongdoers. In such cases, a means of protecting such incapacitated persons is to establish a Guardianship so a court-appointed Guardian can make healthcare decisions, residential placement decisions, and other life care decisions on their behalf. Similarly, if the incapacitated person's finances are in jeopardy, someone may also need to be appointed as a Conservator to make financial decisions.
Guardianship Procedures in New Mexico
Establishing a Guardianship or Conservatorship in New Mexico is a complex procedure. There are many pitfalls for the unwary, and it is not the type of legal matter that laypersons can handle without the assistance of counsel. To successfully navigate guardianship proceedings, the advice from a legal specialist in this field is crucial to protect your loved one who has become incapacitated.
Emergency Guardianships
In urgent circumstances when there is a substantial risk of immediate and irreparable harm (either to the incapacitated person or to his/her estate), the court may appoint an Emergency Temporary Guardian or an Emergency Temporary Conservator (or both).