Serving the Southwest since 1992
Probate Lawyer
New Mexico Probate Law
Experienced Probate Lawyer
The Law Office of Benjamin Hancock, P.C. is committed to assisting individuals who need help avoiding or resolving probate matters. Whether you are an executor, heir, trustee, or beneficiary, the firm can assist you in protecting your rights and interests. Their probate administration services have benefited countless individuals since 1992.
Photo by Bill Tondreau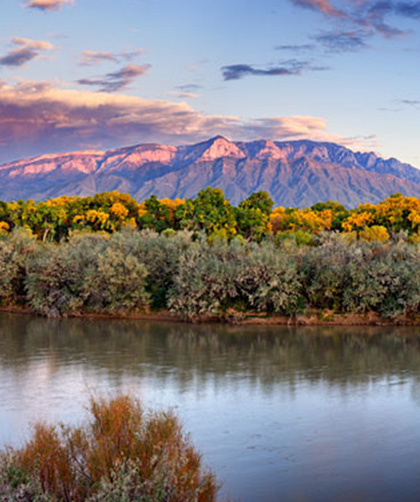 Benjamin Hancock, Esq.
Albuquerque Probate Litigation Attorney
Ancillary Probate & Out of State Executors
If a loved one passed away in one state, but owned land or other assets in New Mexico, the out-of-state Executor will need to establish a second, subordinate probate for those assets in New Mexico. This is called an ancillary probate.
Contesting Wills & Trusts
Disputes over probate estates and Trusts can be emotional and contentious, and may arise for a variety of reasons. These disputes can lead to probate and trust litigation, which often involves contesting a Will, contesting a Trust, or seeking the removal of an executor or trustee, among other issues.
Executors & Trustees
Generally, an Executor or a Trustee is the person responsible for overseeing and managing a decedent's estate. Executors and Trustees are charged with performing all duties associated with successfully resolving the estate.
Estates With No Will
When someone passes away without a Will, it is referred to as intestate. Should a loved one pass away intestate, obtaining the expertise of an experienced probate attorney can be critical in protecting your interests, ensuring that the wishes of the deceased are honored, and achieving a satisfactory outcome.
Probate Laws & Codes
In order to ensure that a deceased person's estate is administered correctly, New Mexico has adopted the Uniform Probate Code and the Uniform Trust Code. These laws provide uniformity to the probate process and streamline and modernize state laws relating to Wills and probate matters. Obtaining the expertise of an experienced probate attorney can be critical in navigating these probate laws and codes.
Removing Trustees
When an Executor or Trustee fails to do what is required, becomes incapacitated, or is otherwise unable to perform his or her duties, you may want to seek their removal, and appoint a suitable successor.
Trusts & Wills
A Trust is a legal arrangement whereby a Trustee administers assets for the benefit of a beneficiary. A valid, written, legal Will sets forth your wishes as to how your real and personal property should be distributed following your death. Obtaining the expertise of an experienced probate attorney can be critical in understanding the requirements for Trusts and Wills to be valid in New Mexico.